QUALITY CERTIFICATES ABOUT US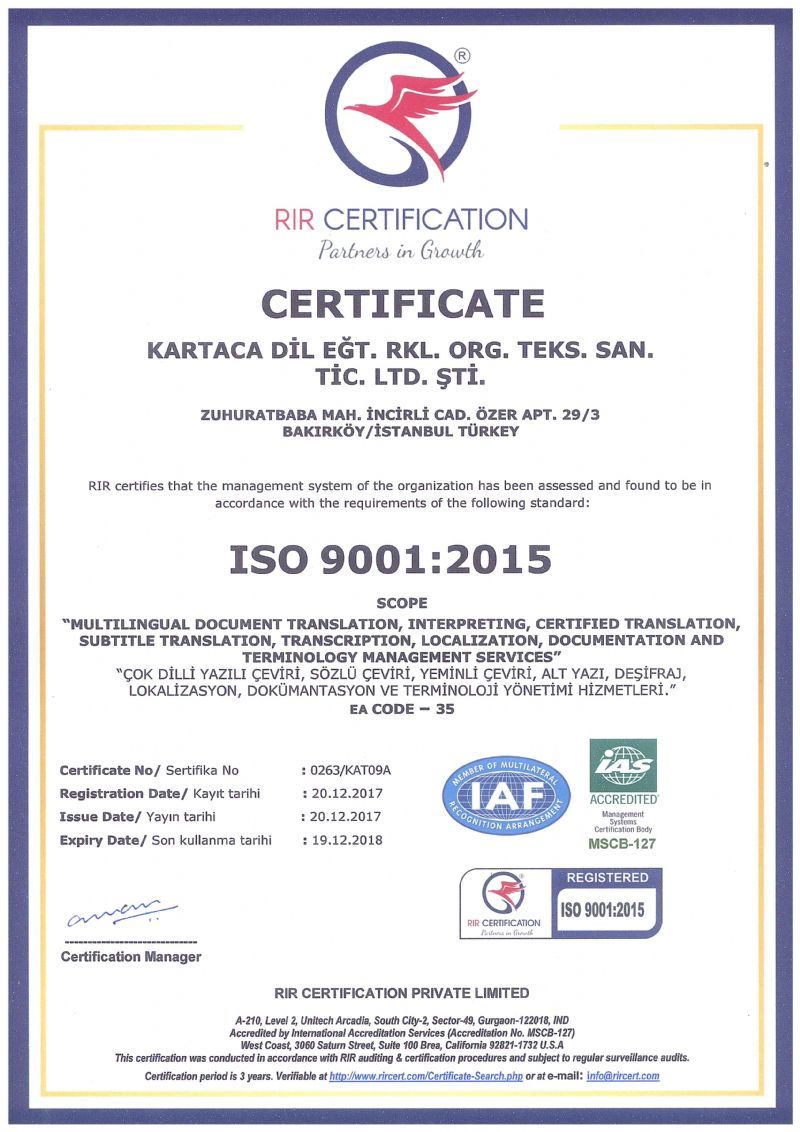 Delivering translation services of good quality always matters to us.
We focused on delivering translations of good quality as of the time of incorporation. We designed specific processes and practices that would enable us to accomplish this objective. We developed and materialized a unique quality management system.
We achieved to become a favored translation services provider thanks to the quality and added value we delivered in our services.
Since we are a company which is so mindful about the quality, we pursued the international quality management systems and standards. We started to deliver services conforming to the international standards thanks to the philosophy we have adopted.
The translation services we offer conform to the ISO 9001, EN 15038 and ISO 17100 quality standards.
Thanks to our quality management system conforming to the international quality standards, we have become the first translation company in Turkey to qualify for award of the ISO 17100 certificate standing for the international translation services standard